Classic car experience on Lake Garda
–5%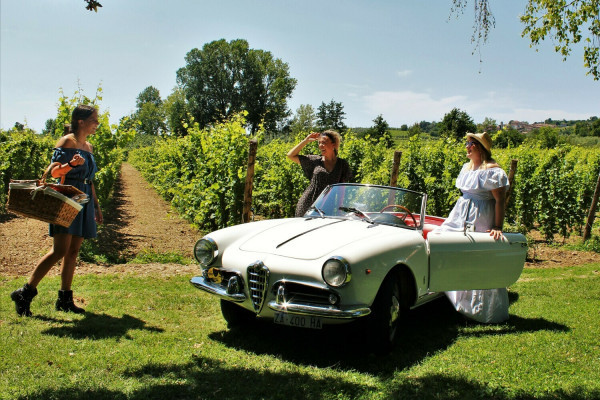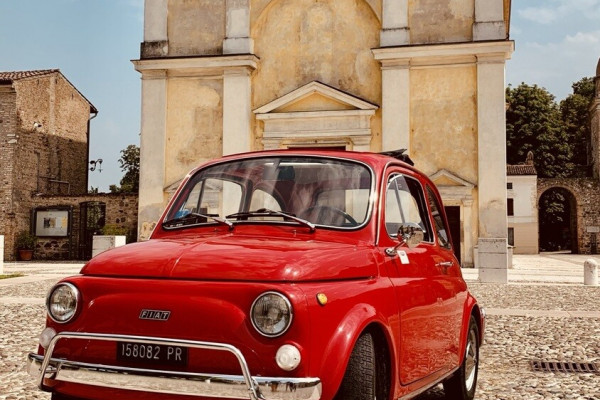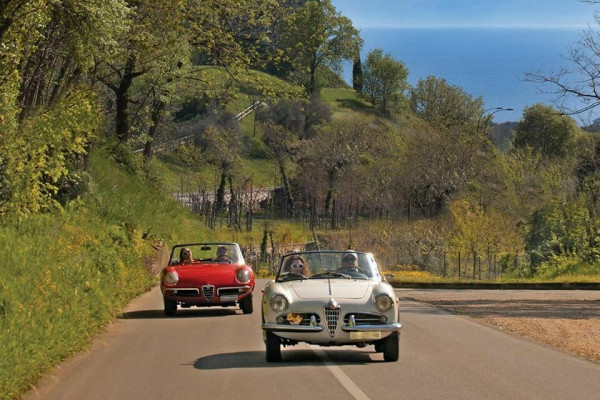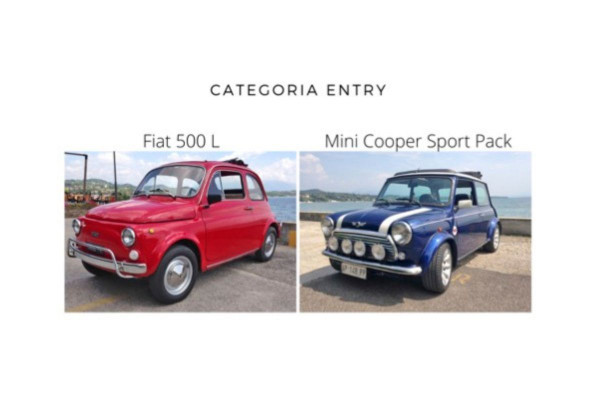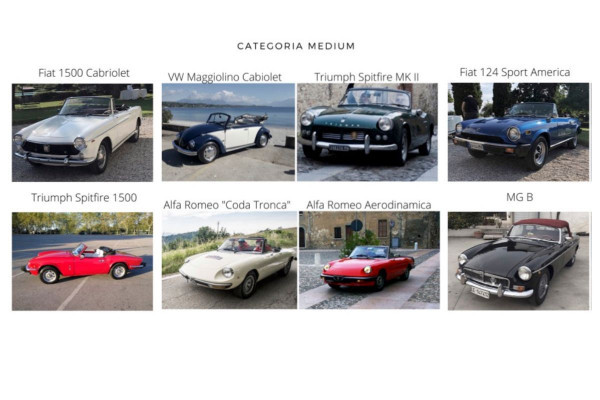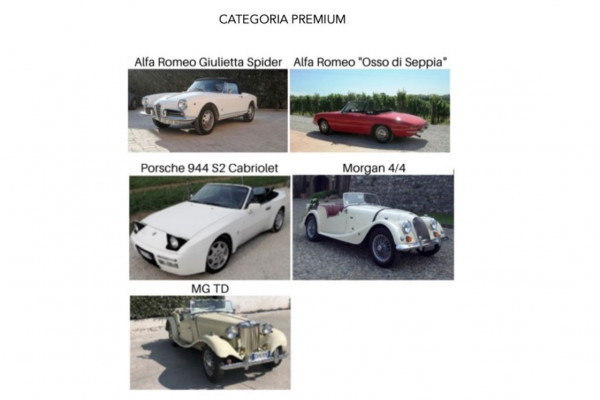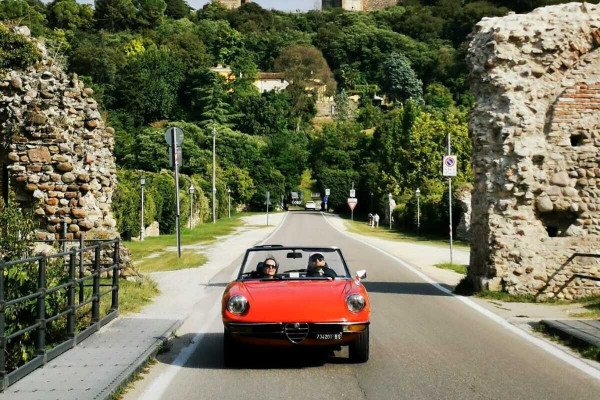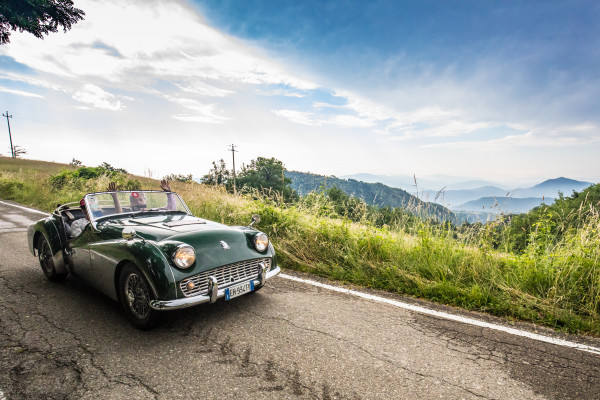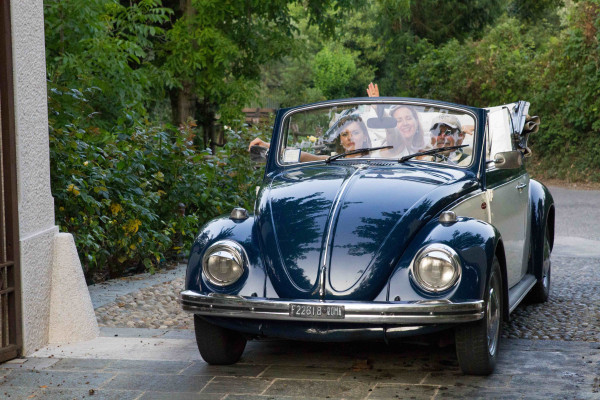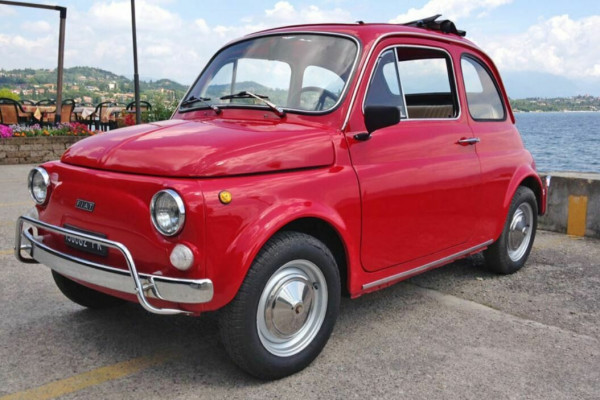 Look forward to driving a classic convertible car along the most beautiful routes on Lake Garda. Discover this authentic classic car experience on Lake Garda. Take a rental or the complete tour on Lake Garda, between breathtaking locations, unique views and local products.
Classic spider car rental
Gift or event
Routes map or gadget
Rental option 5 or 10 hours
Included

free rental of the vehicle without driver
dozer car (in case of guided tour)
half day (5 hours) or full day (10 hours) rental (for rental service)
delivery from 09:00 and collection by 19:00 at the office (penalty of € 50.00 for each half hour of delay)
mechanical assistance not in tow
RC insurance coverage
100 km for half a day / 150 km per day (on the excess km + € 1.00 per km)
Consumption of gasoline
Suggested maps and tours of the area
VAT 22%
Car Pick-up in Padenghe, at the garage

Not included

toll, parking and fines
Chauffeur service possible + € 120.00 (only possible with 4-seater)
casko insurance to cover damage caused by the customer and any acts of vandalism (deductible 20% of the damage. Minimum uncovered € 500.00)
Car Pick-up on external site out fo garage in Padenghe

Participants
1-4 people per car (depending on the available seats per car)
Further information
Discover the hidden beauties of Lake Garda with the classic car experience on Lake Garda. Ride a burning classic convertible spider over the hills and ancient villages of Lake Garda. A unique experience to discover new emotions that only a classic car can offer.
A) The experience offers renting half a day or a full day - without a chauffeur. You will be given a map of the best local routes to relive emotions of the past. Each route allows you to discover the most beautiful streets, places of art and landscapes, including the wine routes, numerous wine cellars or oil mills. A stop for a tasting (for the non-car driver) is really recommended.
B) Another option is to choose the classic car guided tour. Our employees will accompany you on specially designed routes, away from traffic for maximum driving pleasure, between impressive landscapes and small hidden villages. The tour lasts about 3 and a half hours, in which you'll drive a car of your choice based on the category booked, following a trailblazing car that will accompany you to discover some of the most evocative itineraries of lower Garda between fortresses, castles and Morenic hills.

Experience this authentic classic car tour on Lake Garda. Live the old times in the present. Enjoy a special day full of vintage emotions!