Picnic in Organic Farm among Hills and Vineyards of Lake Garda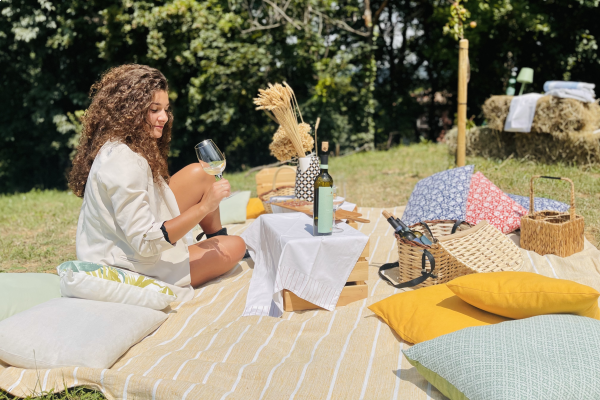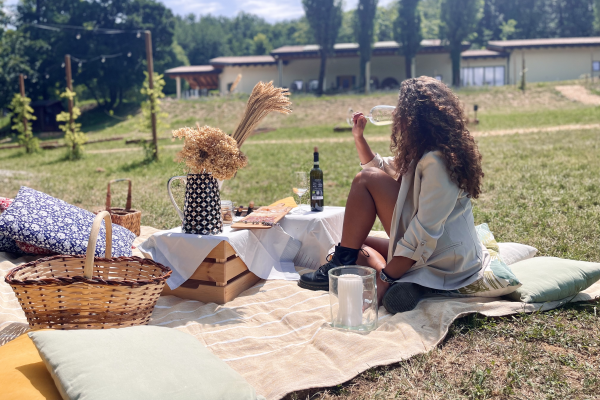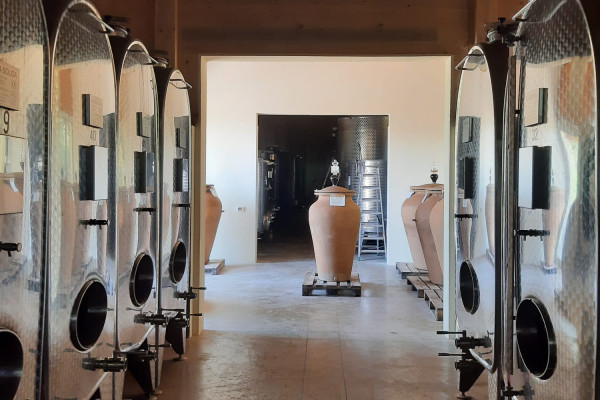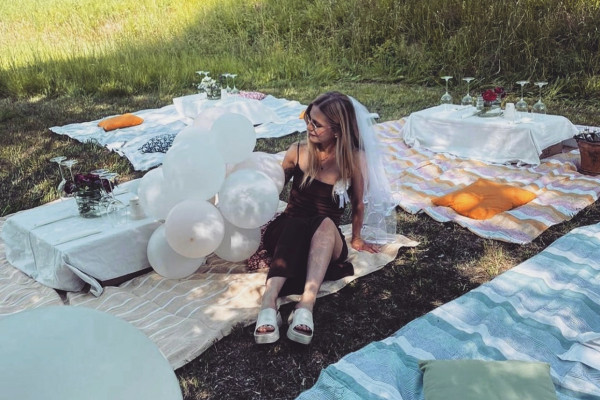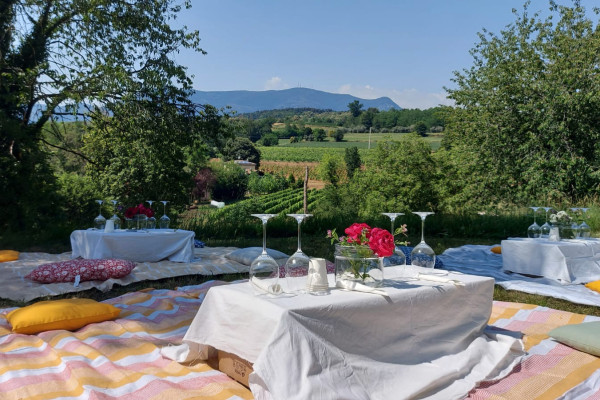 We offer a picnic with organic local products among hilly landscapes, forests and vineyards of Lake Garda. Discover the charm of Valtenesi, an area known for wine production. Live your experience: retrieve your picnic basket, choose your bottle of wine from the cellar and enjoy!
picnic by organic farm
Local organic wine and products
special experience for couples or friends
with or without special setting
Included

Welcoming with

 presentation of the company and the territory
Picnic basket delivery with products + 1 bottle of wine (every 2 pax)
Area set up blankets, pillows and decorations (if provided by purhcased offer)

Duration
2 Hours, 3 Hours or 0 Hour
Important information

There is no entrance an actual entrance, so upon your arrival, near the parking lot call +39 3335051606 / +39 3288013751

*** In case of rain or wet or impracticable ground, the picnic will be under the arcade in front of the cellar. It is possible to delete a reservation by the previous evening.

 
Further information
For picnic lovers and those looking for authentic locations surrounded by nature, this Picnic in Organic Farm among Hills and Vineyards of Lake Garda is not to be missed.
We offer you an organic snack in a picnic version. Immersed in the hills of Lake Garda, in the Valtenesi area, surrounded by vineyards, woods and silence;  live your magical experience of a picnic in the vineyards. Once you arrive at the cellar, you can retrieve your picnic basket and your bottle of wine. You will find a picnic area set up with blankets (if purchased) , pillows, glasses and benches; all enhanced by the beautiful view of hills and vineyards.
The farm follows an ecological approach aimed at enhancing the grapes and respecting the territory, working in harmony with the natural course of the seasons.
NB: When you book your organic picnic, you can also combine it with a wine tasting to discover and learn about the wine varieties of this magnificent area, the Valtenesi.
A special experience to be in nature while enjoying good food and good wine. A few hours of relaxation, savoring local products, lying on the grass and savoring the silence of nature and a magical view of the vineyards and hills of Valtensi.
________________
THE PICNIC INCLUDES:
Welcome with with brief presentation of the farm and the area, wine tasting of your choice (for your picnic)
Picnic basket + 1 bottle of wine for every 2 pax and set-up
Area set up with blankets, pillows and decorations (if purhcased)
Wine tasting can be combined, and will take place in the company, not in the vineyard.
PICNIC MENU
Pretzels
Focaccia stuffed with cured meats and/or local cheeses
Vegetables with hummus 
Spelt with cherry tomatoes and mozzarella cheese 
Artisanal km0 cookies
1 bottle of wine for every 2 people 
Water
*** The menu may vary according to the season and the availability of the kitchen. Any intolerances must be communicated in advance.
Buy your Picnic in Organic Farm among Hills and Vineyards now or give this experience to someone special!