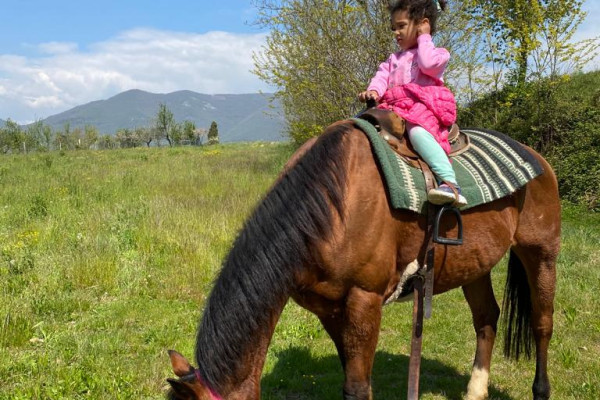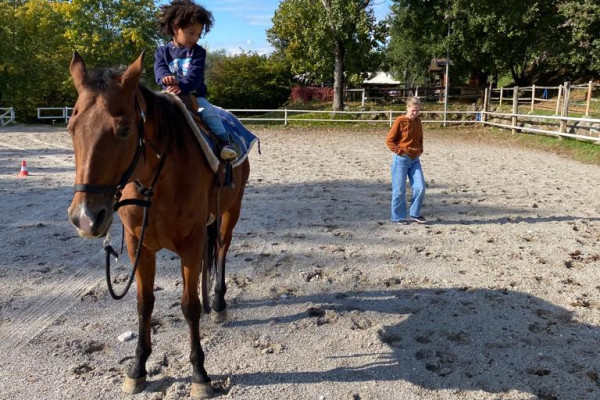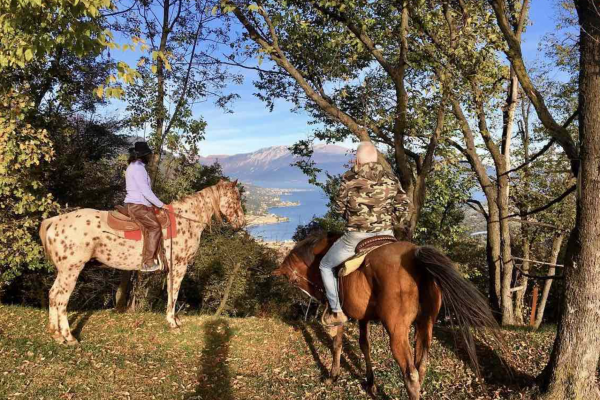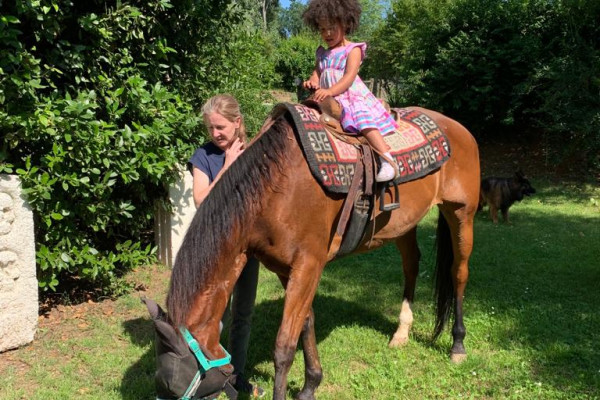 Family horse riding tour is a activity for whole family with a duration of around one hour. Parents will take a beautiful and relaxing horseback in the Lake Garda hills and the children will stay in the stabe for activities with horses.
Children activities with horses
For beginners or advanced
Family experience
Included

Horse riding for adults
Horse riding activities for children
Guide
Sweet or salty snack for children
Certificate

Duration
1 Hour or 2 Hours
Bring along

dress code: sneakers and long trousers

Participants
2 adulti e massimo 5 bambini
Further information
Family horse riding tours is an organised activity lasting at least one hour. Parents will take a pleasant horseback ride through the hills of Lake Garda, along paths through woods and hills.
Do you don't have experience with horse riding?
Don't worry, our excursions are suitable for everyone!
The guide will help you get on the saddle, and familiarise you with the horse, then all you have to do is enjoy the show.
While the parents are on horseback ride, the children will remain at the farm for fun activities to discover the friendly horses. They will visit to the stable with preparation of the horse with saddling it, will be followed by a horseback riding lesson; with a final certificate!
At the end of the activity the children will enjoy a sweet or salty snack according to their preferences (to be communicated when booking).
During the horseback riding, you will be able to admire the surrounding landscapes and enjoy the tranquillity of Lake Garda this unique experience in the company of our horse friends. While your children will be pampered by the stable instructors with fun activities in the company of the magic horses.
The ride starts in Limone di Gavardo, a small village in the hills, close Muscoline. The children's activities at handling in the area.
MORE INFO:
For the children's snack* you can choose between:
- Sweet snack: bread and Nutella + fruit salad + juice/drink/water
- Salty snack: slice of pizza + juice/drink/water + ice pop
*communicate any intolerances or allergies in advance